Core Values of the Music District ®
Interoperability: Our commitment to seamless integration and communication across platforms, ensuring that music reaches every corner of the metaverse.
Innovation: Standing at the forefront of musical evolution, we constantly push boundaries to redefine how music is created, shared, and experienced in the digital realm.
Connection: Beyond just broadcasting, we prioritize creating genuine bonds between artists, fans, brands, and music-themed worlds.
Diversity: Recognizing the richness of varied musical cultures, we bring together a vast array of genres, artists, and sounds from across the globe.
Amplification: We are dedicated to spotlighting emerging web3 artists, ensuring they receive the global attention they deserve.
Community: The Music District is a community-driven space, where every voice is valued and everyone has the opportunity to shape the future of web3 music.
Inclusivity: Believing in the power of music to unite, we strive to ensure our platform is accessible and welcoming to all, irrespective of their background or knowledge of the metaverse.
Authenticity: Every broadcast, connection, and initiative is rooted in genuine passion and love for music, ensuring that every experience is authentic and resonating.
Empowerment: We aim to give power back to the artists and the community, allowing them to take charge of their music journey in the web3 era.
Collaboration: Emphasizing the importance of synergy, we foster collaborations between diverse stakeholders, be it artists, brands, or fans, creating richer musical tapestries in the process.
These values are the pillars upon which the Music District stands, guiding our every initiative and broadcast in the sprawling and parallel realm.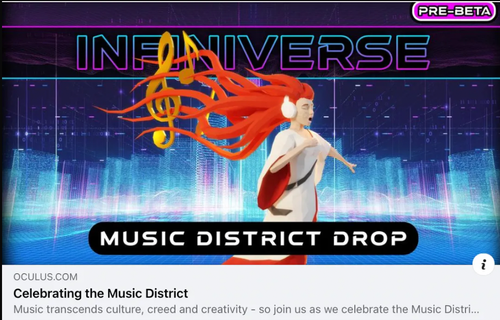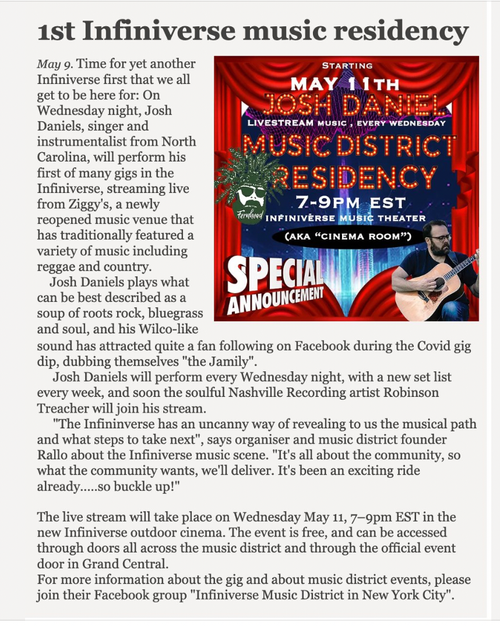 "SYMPHONY" inside the Metaverse Music district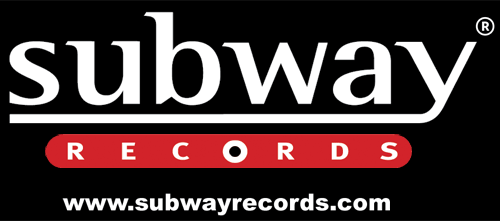 Subway Records® Inc, New York - Founder 
January 2002 - December 2022 
Developed the first online platform for Subway Music giving rushed commuters another opportunity to log on/ hire/ inquire and purchase music. 
Created a proprietary e-commerce solution for artists to sell and retain 100% of their music sales in both digital and physical formats. 
Licensed proprietary e-commerce solution and partnered with Tommy Boy Records to provide seamless shipping, handling, and fulfillment of online orders for TommyBoy Records catalogue
Worked with top brands and venues to support clients and subway musicians at major events, including MSG and Lincoln Center.